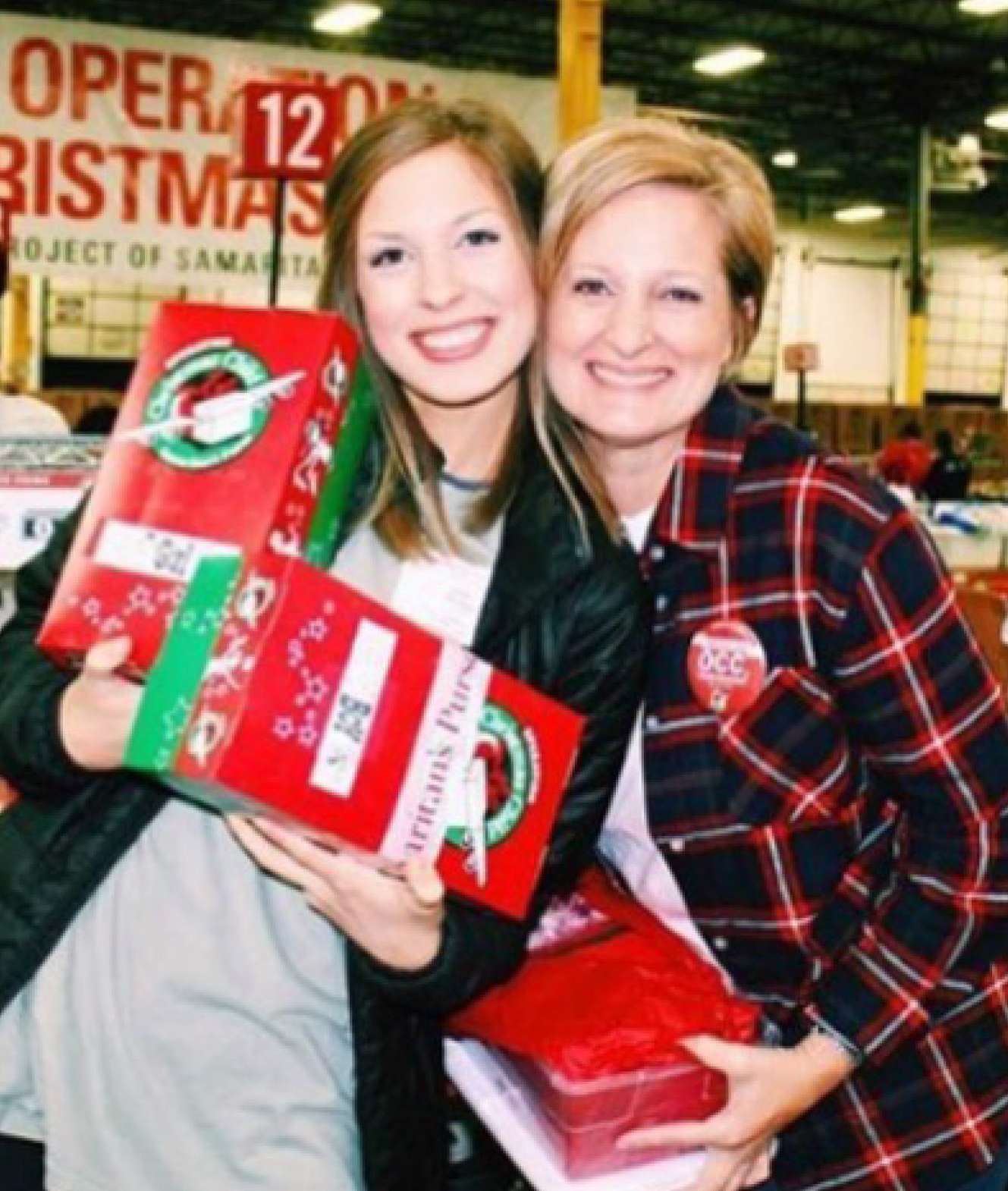 While many would look at the red and green box and just see a shoebox, Beth and Sarah McCullen see a life-changing gift. This dynamic mother-daughter duo has been volunteering with Operation Christmas Child for three years. What was once primarily an AWANA activity, has transformed into a church-wide effort resulting in over 700 boxes last year!
"Understanding that each box is a gospel opportunity is what fuels my passion for OCC each year," said Beth. "Packing a box is powerful because it is so far-reaching. It is estimated that seven lives are reached by each box...Families, villages, communities are transformed, and churches are planted," said Beth.
This year our church's goal is to pack 1,000 shoeboxes, and globally OCC hopes to distribute 12 million boxes to children in over 100 countries! National Collection Week is November 13 - 17.
"What I love about encouraging people to pack is that it's an opportunity to share the gospel on this side of the shoebox," said Sarah. She has recruited sororities, fraternities, clubs, and teams on the Ole Miss campus to participate. "When you get to explain to someone why it's so much more than just a 'Christmas present,' that's a chance to share Jesus with the packer," Sarah said. "People will be in heaven because of these boxes...[It's] a chance that they may never have again to hear about a God who loves them and cares for them."
The passion the McCullen Girls have for this mission effort is impacting lives on both sides of the shoebox, and is just one more thing to love about First.