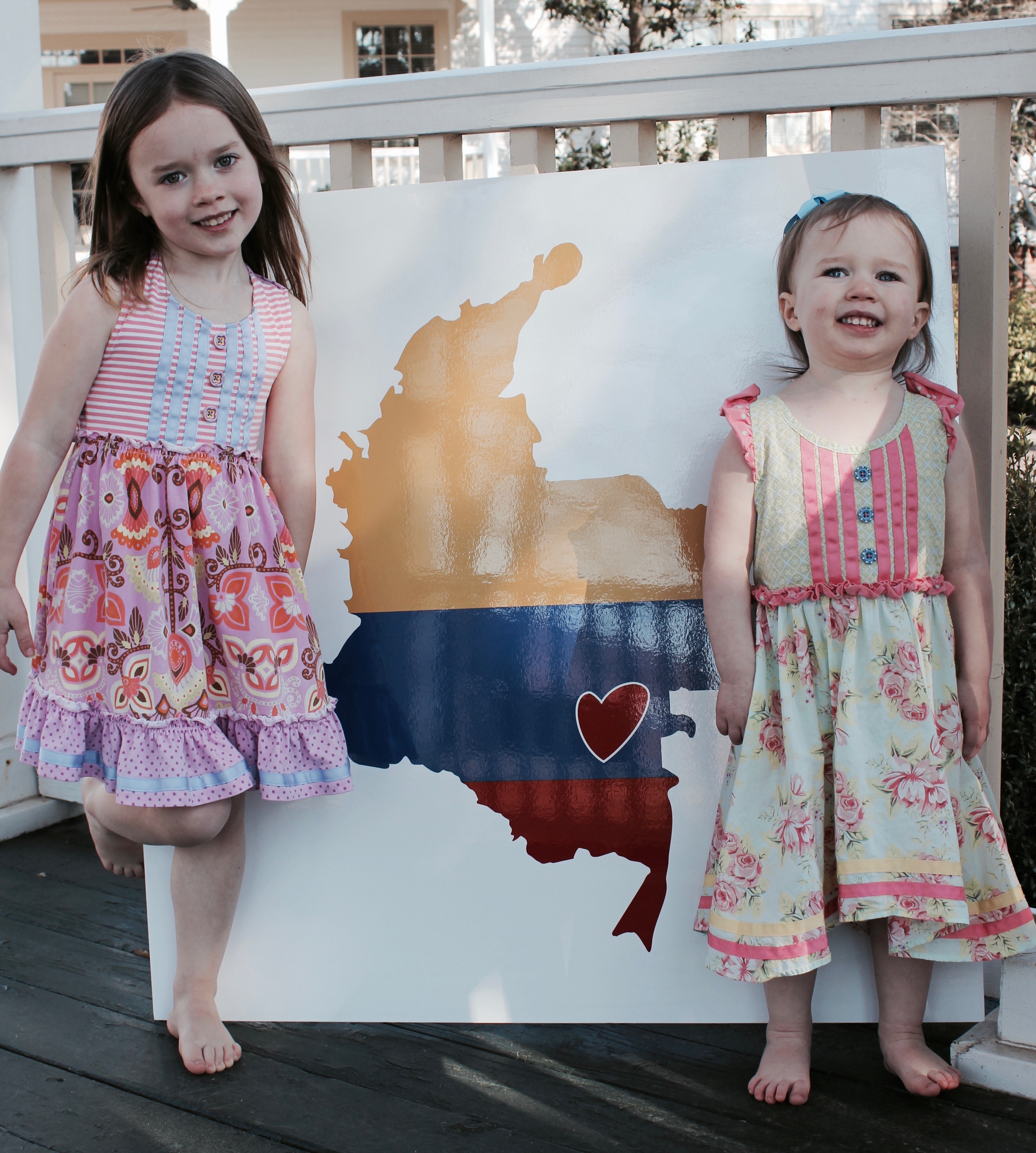 "Momma, do you know that there are boys and girls in this world that don't have mommies and daddies?" Carlyn Burns, then 4, asked her mom Anna last year while riding in the car. "What if on your next mission trip you bring one home to stay with us?" In that moment, Carlyn's questions hit Anna like a ton of bricks and she knew God was using her daughter to speak to her.
A couple of months later on Orphan Sunday (November 12th), Anna and Brodie sat in the pew at church and she began sobbing as she listened to the daunting statistics about orphans all around the world and the beautiful testimonies of adoption. They knew that day God was calling them to provide a loving family for "one less" orphan.
After much prayer, the Burns have felt led to adopt from Colombia. You can read more about their adoption journey on their blog at burnspartyof5.blogspot.com. A big part of stepping out in faith to adopt is trusting that God will provide financially. The average cost of an adoption from Colombia is $35,000-40,000. To help with the cost, they are currently selling "One Less/John 14:18" t-shirts. See Anna or Brodie for details on how you can support them.
A family's willingness to step out in faith to provide a forever home for one less orphan...and our opportunity as a church to love, encourage, pray, rally and support adoption... That's just one more thing to love about First.
"I will not leave you as orphans; I will come to you." John 14:18