Minister of Discipleship and Missions Strategy: Jeff Holeman
662.234.3515 or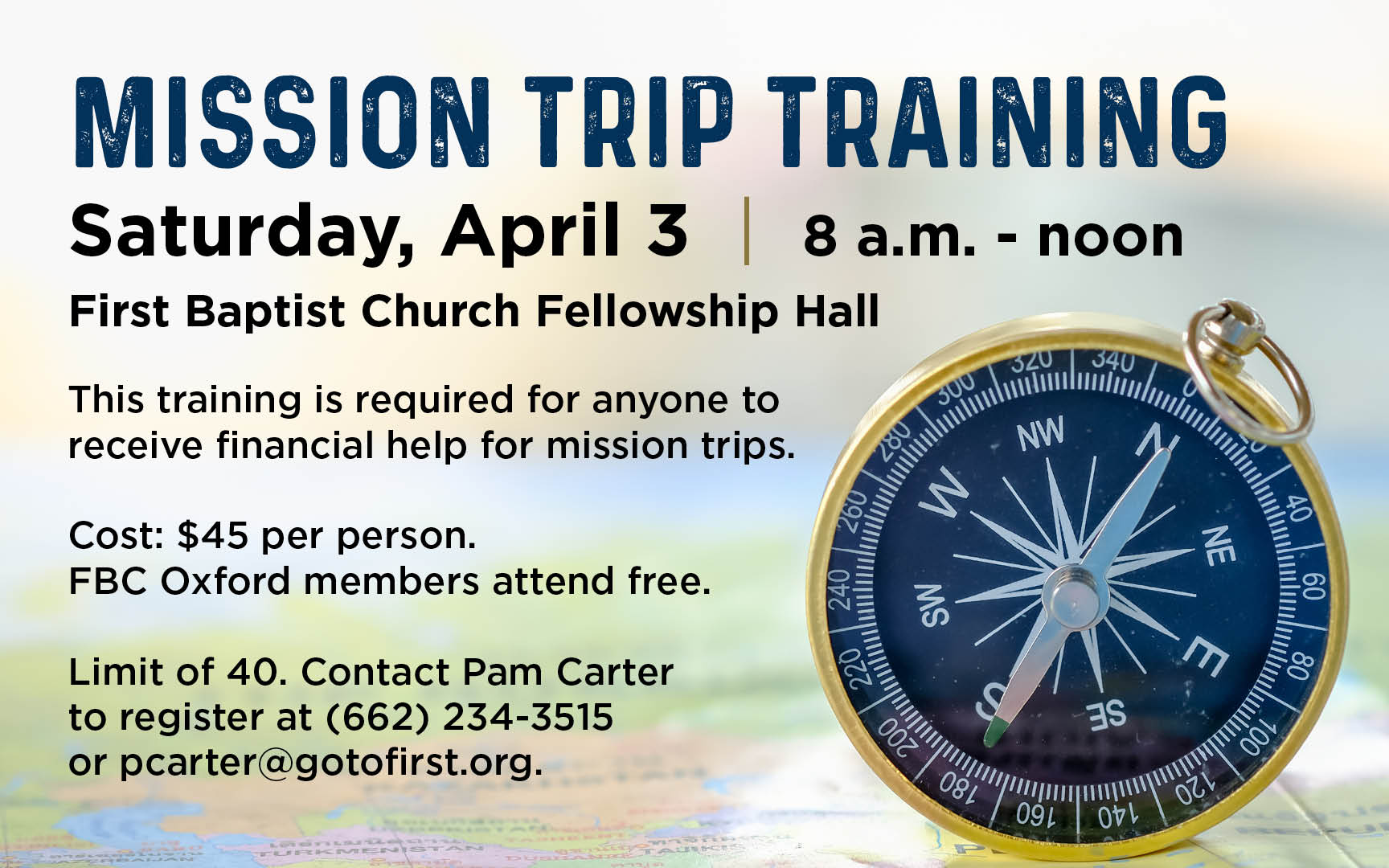 Local Missions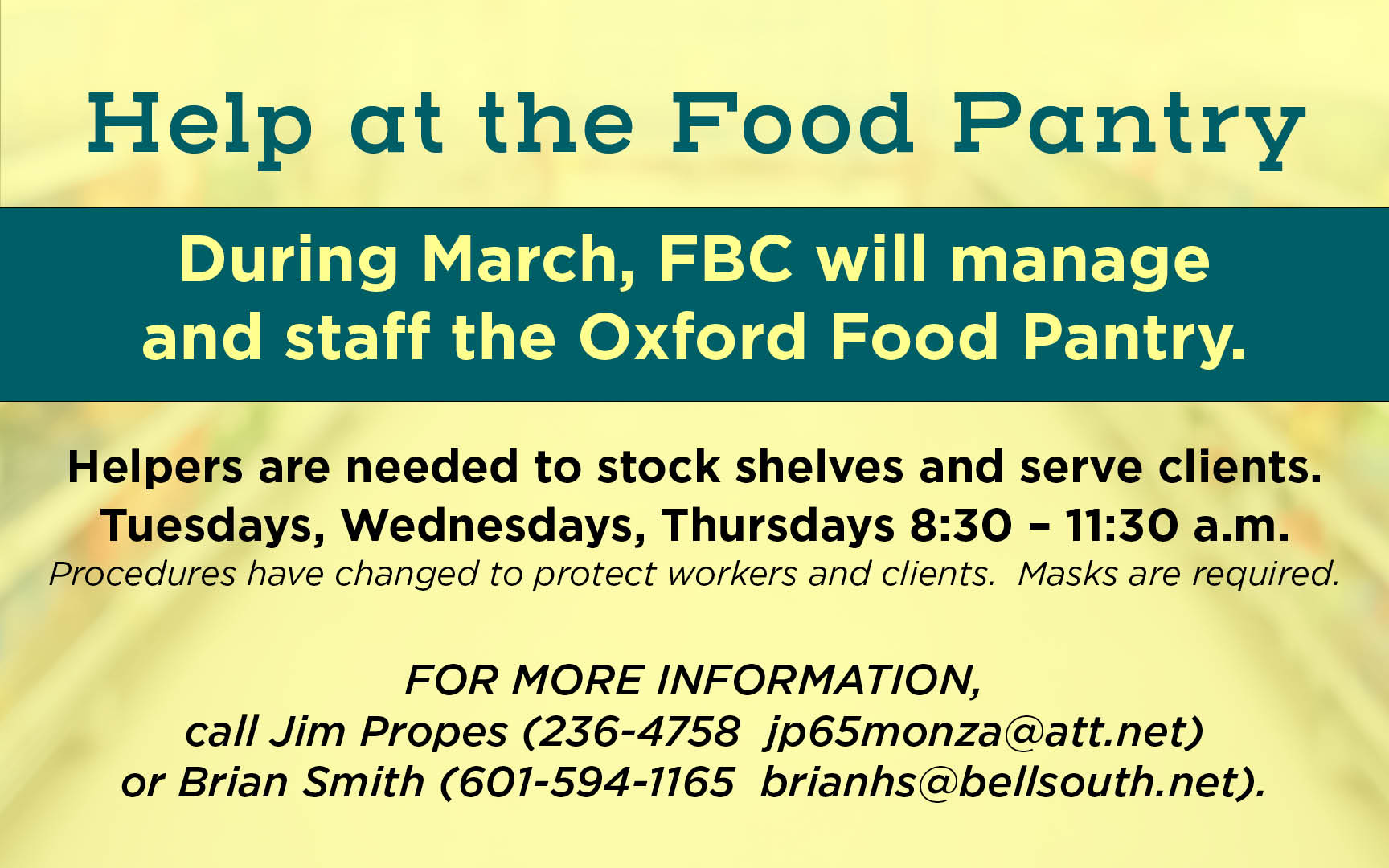 Thursdays in Marks. Leave church at 2 p.m. and return at 6 p.m. Helping the Reclaimed project with Tutoring, helping with homework, recreation with kids. Please reserve your space on the bus by contacting Pam Carter at or 662-234-3515.
The Links Outreach: Bible Study Sundays at 5 p.m. in Building 28, Apt. 7. If you are interested in joining this study, email for more information.
English Learners' Class for Women (intermediate level class). Thursdays at 11:30 a.m. on Zoom. If you know someone who would like to participate (learning or leading) please call the church office. Email for Zoom meeting information.
USA Missions
New Orleans Mission Trips. FBC Oxford partners with Brian and Joan Morales in New Orleans, Louisiana. The Morales' are a part of Lakeshore (Spanish) Church. FBC Oxford supports the Morales family financially and we send small mission teams to support their ministry.
• Neighborhood block party April 9-11, 2021. $90 per person.
• Children's Ministry Trip July 7-10, 2021. $125 per person.
• Neighborhood block party Fall 2021. $90 per person.
International Missions


FBC Oxford has adopted the Tlacolula Valley Zapotec people and we send teams to work in several communities among this people group in southern Mexico.
• Women's Ministry May 22-28, 2021. $950 per person.
• Oaxaca Leader Training August 18-23, 2021. $950 per person.
FBC Oxford members/college students receive a $500 discount.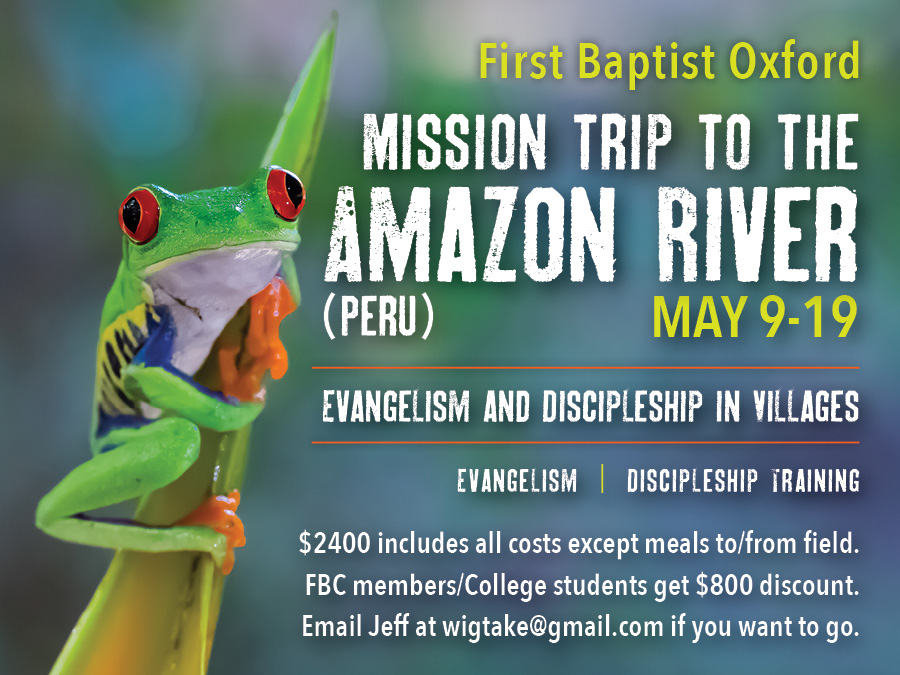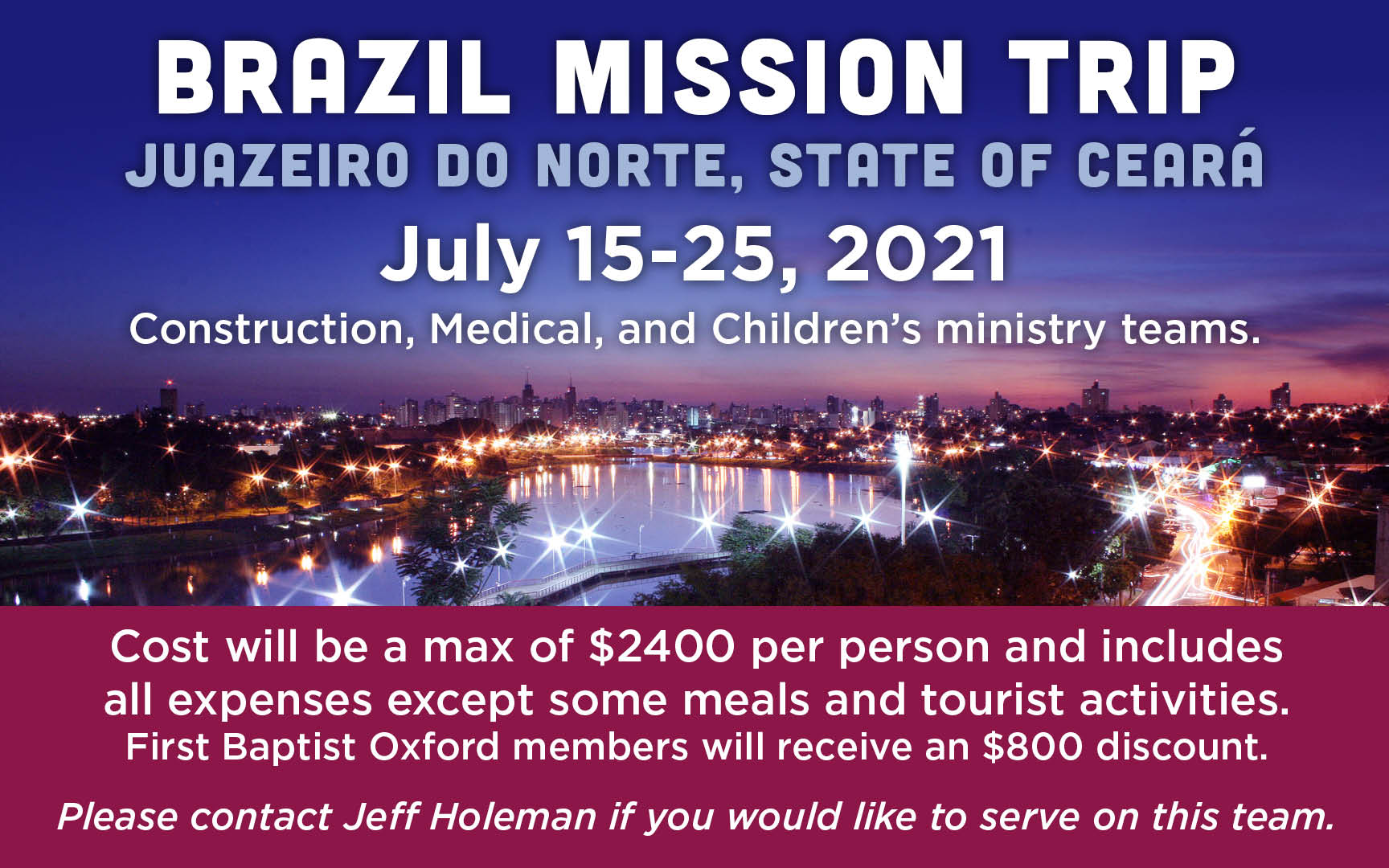 Location is Juazeiro do Norte. State of Ceará. This is in the northeast corner of Brazil. We will have a Construction team, Medical team, and a Children's ministry team. Cost will be estimated max $2400 per person and includes all expenses except some meals and tourist activities. First Baptist Oxford members will receive $800 discount. Total Cost could be less depending on airfare cost. Please contact Jeff Holeman if you would like to serve on this team.
Mission Partners
The Oxford Food Pantry
The Pregnancy Center
Interfaith Compassion Ministries
Veteran's Home
The Links Apartments
Brittany Woods Apartments
Mondays in Marks
Prayer Walking Oxford Neighborhoods
Monday Night Outreach (as scheduled)
AWANA
Double Decker Arts Festival (April each year.)
Click on logos to find out more about these mission opportunities. Be aware that these pages are maintained by external providers. Although we make every effort to ensure these links are accurate, up to date and relevant, First Baptist Church bears no responsibility for the content of the external sites.