Fall 2021 study begins August 18. Online registration links available below.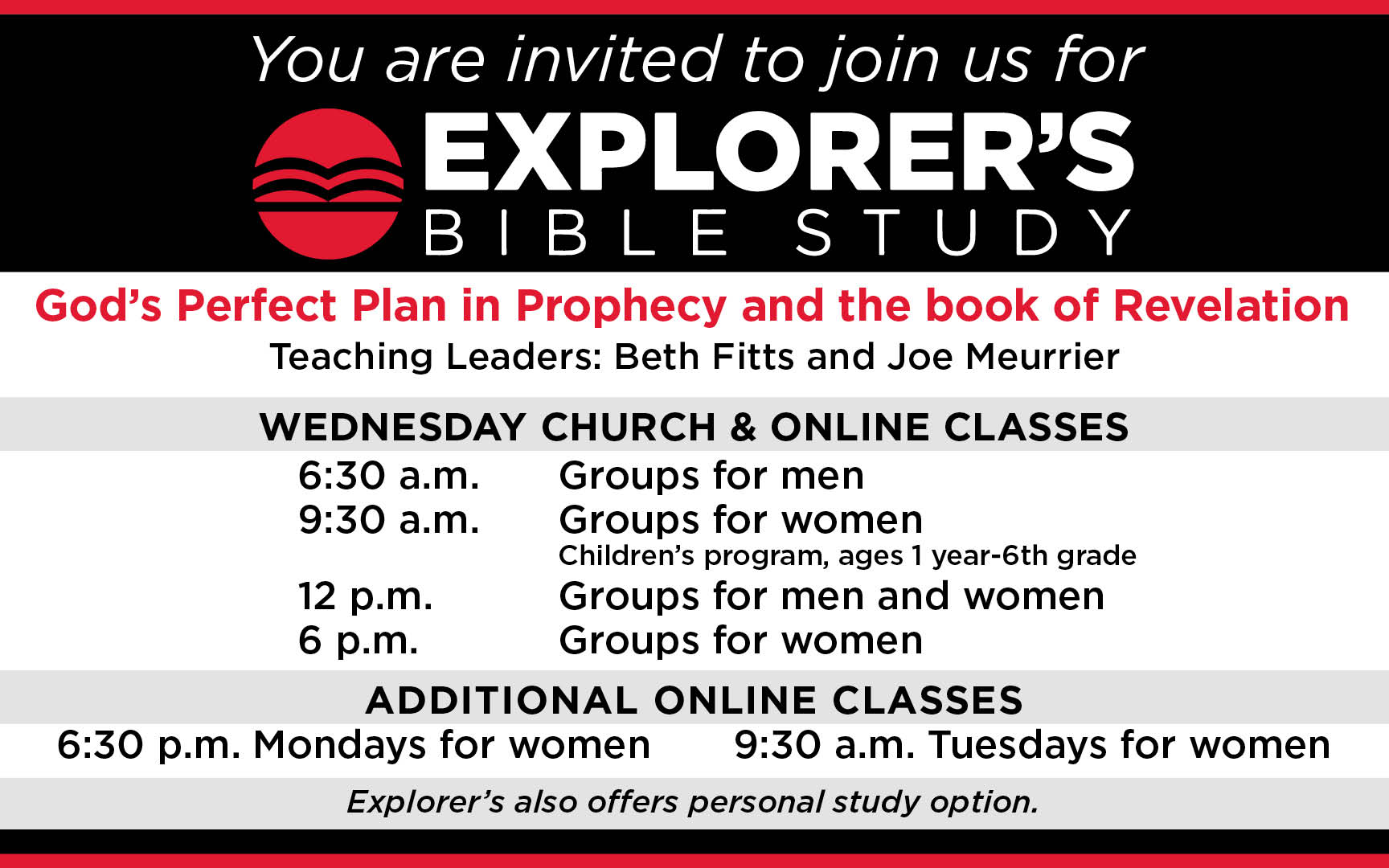 God's Perfect Plan: Exploring Bible Study Prophecy from Genesis to Revelation
Interpretation of Biblical prophecy has been the source of confusion, controversy, and misunderstanding throughout the ages in Christendom. This course seeks to bring together and open a broad spectrum of Scriptures dealing with prophecy, hopefully leading to a fuller understanding of their meaning and importance. The study begins with a look at Old Testament prophecies and their fulfillment in the life of the nation of Israel. Several lessons focus on the many prophecies concerning the coming Messiah and their fulfillment in Jesus Christ. The later portion of the study looks at prophecies that have yet to be fulfilled—those that many consider to be future or "end time" (30 Lessons).