Children's Ministry
Whitney Simon, Director of Children's Ministries
662.234.3515 or
Weekly Events
We will have Sunday School at 11 a.m. Sundays. We will continue our Zoom class at 9 a.m. Sundays for families worshiping at home. Email for details.
Bible Study Resources
During this season, we will have access to Gospel Project resources online. Click on the link below, create a username and password through Lifeway's secure server, and login for each week's lesson, activity page, and story video. The link is updated each week with the current Bible lesson.
Bible Drill for 3rd-6th grade
Click on the buttons below for verse cards (King James or Christian Standard version). Contact Whitney for more information at .
Awana at Home
AWANA is a ministry designed to reach children with the gospel and train them to know, love, and serve Christ. Awana blends Bible teaching, scripture memorization, and fun activities. Click the button for weekly videos and more information about how to sign up!
Special Events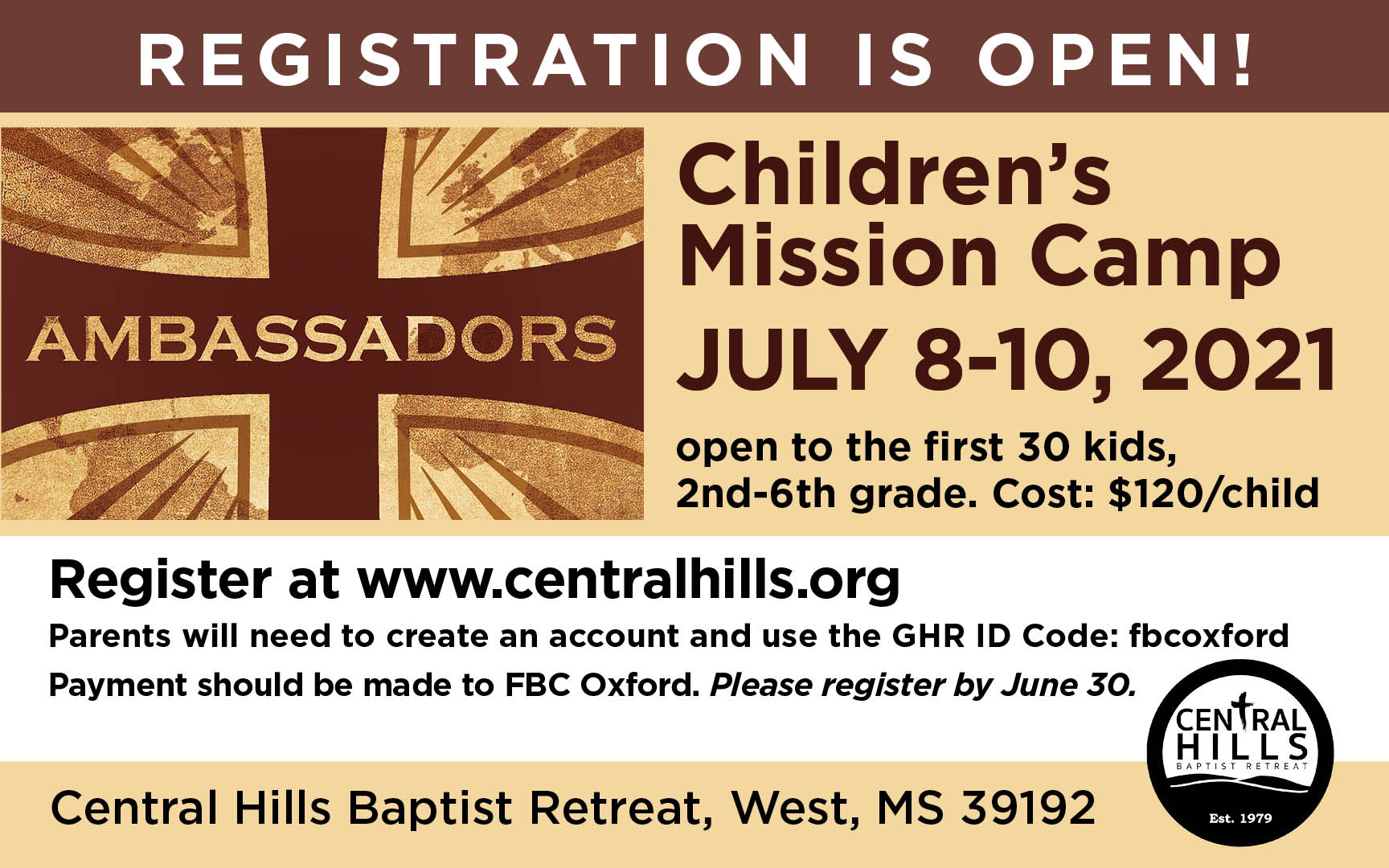 Trunk or Treat
Children's Ministry Christmas Party
Parents' Night Out four times a year
Vacation Bible School the first week of June
Summer Camp at Central Hills
---
The goal of our children's ministries is to shape the attitudes and values of children ages kindergarten through sixth grade. These ministries are designed to bring them to a saving knowledge of Jesus Christ as the Holy Spirit directs.

Our children's ministries are designed to be age appropriate for the functioning level of the child. Weekly events and special programs are planned to help children develop spiritually. If you have questions or comments, contact Whitney Simon at 662.234.3515 or