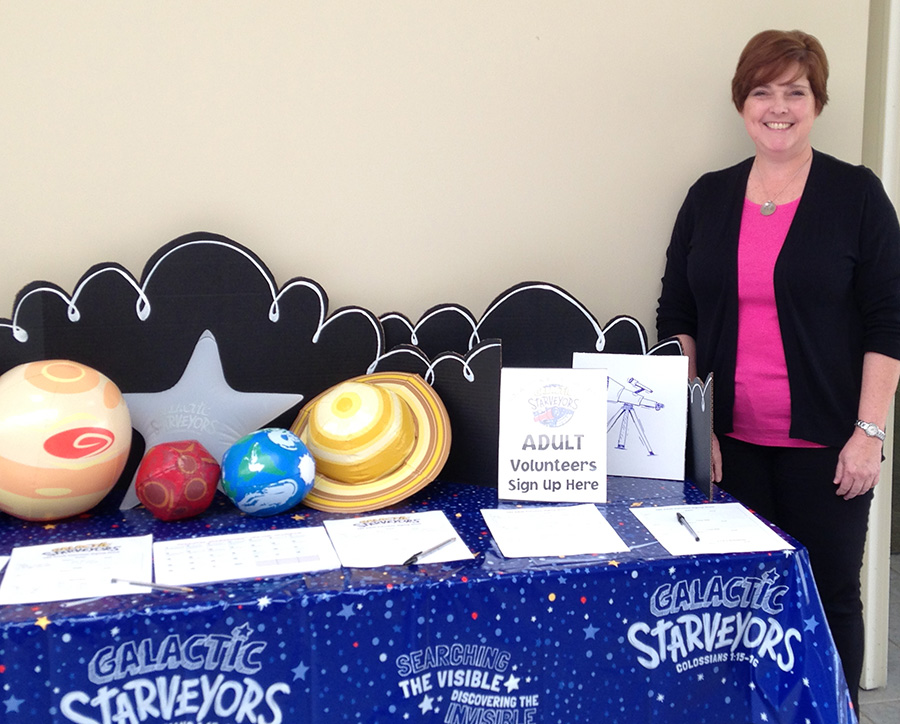 A staple in the children's ministries at FBC-Oxford remains Vacation Bible School. At the start of June, between 200-300 children from nursery age through 6th grade flood the campus of the church to learn more about Jesus. Dina Addy says, "I just feel like God uses VBS in a powerful way in the heart of a child."
So many others in our fellowship clearly agree with Dina because it takes a large number of volunteers to make VBS a success. Last year, 120 teens and adults
volunteered their time!
Vacation Bible School this year is June 5-9, and our theme is "Galactic Starveyors: Discovering the God of the Universe." Contact Children's Ministry Director Dina Addy about ways to get involved so that the ministry of VBS continues to be just another reason FBC offers more to love!