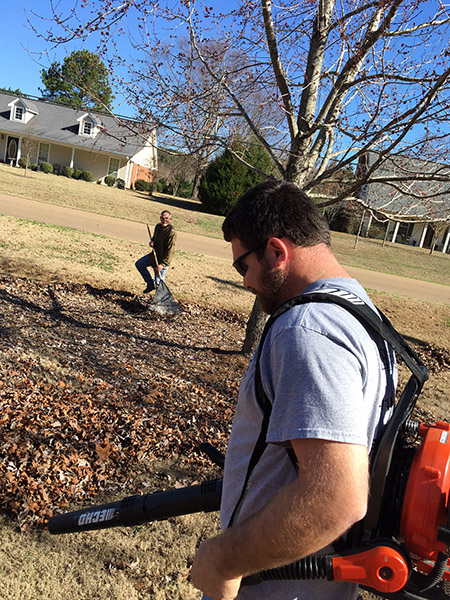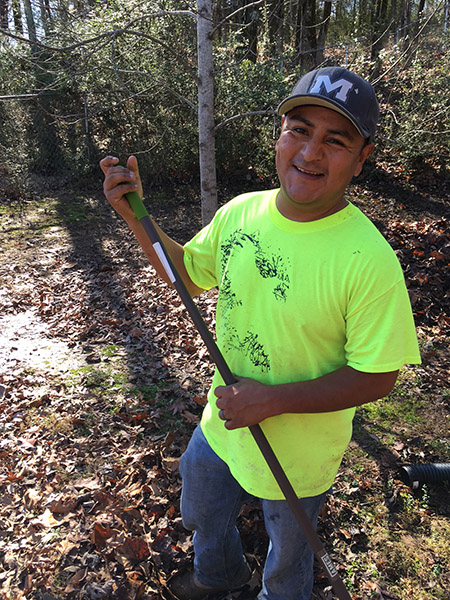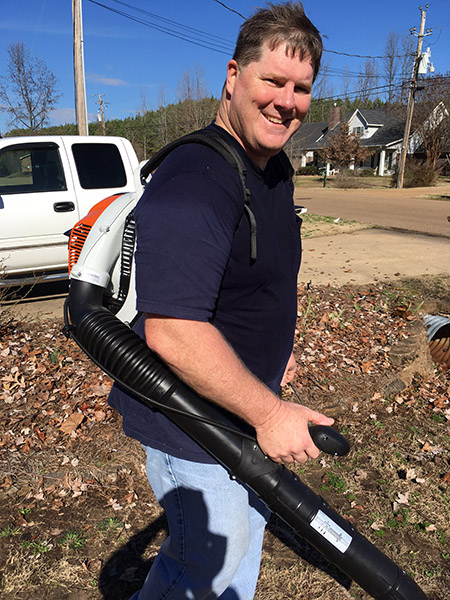 While some of us are still in our pajamas drinking coffee on Saturday morning, a dedicated group of men from First are making a difference.
Every other month, a number of men (and some of their sons) meet at the church for a quick breakfast and then split up into teams. They volunteer a few hours serving senior adults from our church by working on yard cleanup projects and occasionally helping with some home repair needs (James 1:27). They are usually able to help at 6 or 7 homes.
"These work days not only help the senior adults of our church, but also help the men come together and get to know each other better," said Mark Moore.
Thanks to all the men who serve with leaf blowers, weed eaters, and tools. You are showing Christ's love to our seniors, and giving us one more thing to love about First!
For more information about this ministry, connect with current Men's Ministry Chairman Ben Hellums.