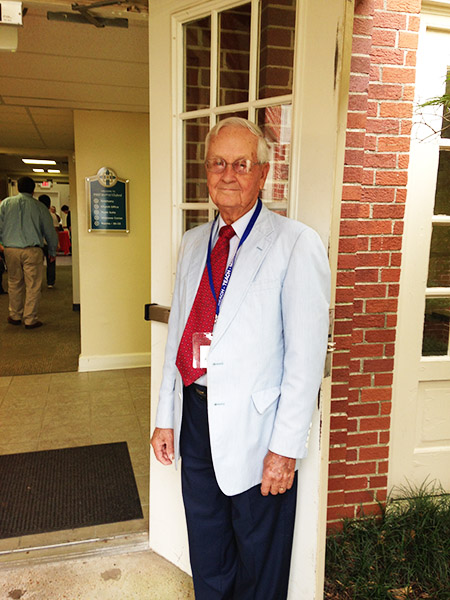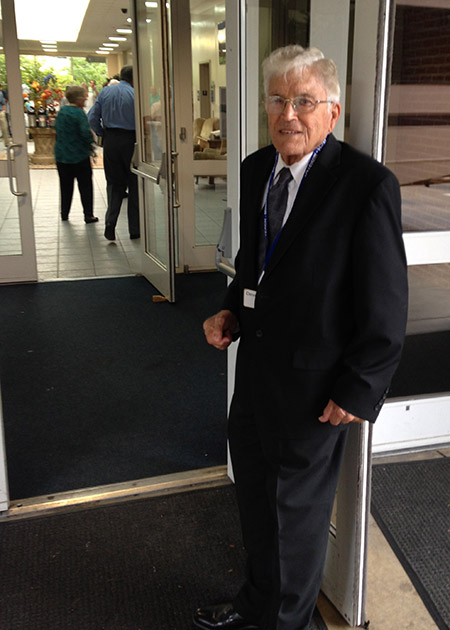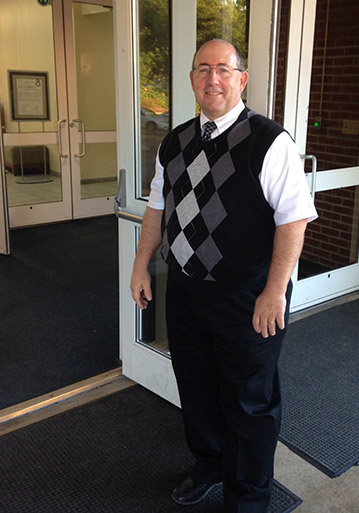 "He's amazing," Lynn Riley says about Billie Gene Johnson. "Each Sunday morning, he's always a smiling face who gives away hugs for free."
If you come through the side doors by the office, you will encounter Billie Gene most every Sunday morning. If you come through the Atrium doors, Devon Jones will likely greet you.
These two men, Billie Gene and Devon, have been greeting folk for about 20 years. Why? They serve in this way simply because they enjoy it and because they love meeting all the people who enter into our sanctuary for worship.
Meanwhile, Tim Carter has also joined this formidable greeting and meeting team at FBC over the last few years. If you have young children, they have likely heard Tim say how much he loves their green shirt even when it is actually blue.
What do these men have in common? They love to help make people smile and feel welcome. They love to serve their Lord and Savior Jesus Christ. Thank you Billie Gene, Devon, and Tim for giving us more to love at First!